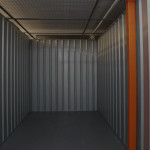 You might want to look for storage in Rainhill if you are struggling to find space to put all your belongings. If your daughter has arrived home to stay, and the spare room had to be prepared in a hurry, you will likely need more storage space for the items that were in the room. Your garage is bursting at the seams, and it is doubtful that you could squeeze anything more into the rest of the house. This is where Terry Lunt Storage solutions will be a blessing.
For your over-full house in Rainhill, storage facilities are the answer to the problem. You will need a storage facility that is well secured, clean and well lit. A storage facility that has an excellent reputation and is centrally located would also be necessary points on your wish list. Terry Lunt Storage ticks all those boxes. They have a large selection of different sized storage units to meet your requirements. You can choose from 25 sq feet to 200 sq feet units. All of which are monitored by CCTV, 24 hours a day. The units are clean, well – lit and have both an intruder and fire protection alarm. You will also be the sole key holder to your unit, so only you will have access to your personal belongings.
Find out more about available storage in Rainhill and make more living space available inside your home. Contact Terry Lunt Storage to find out more about their value for money storage units available. They offer a competitively priced solution to your storage problem so request a free no obligation quote. They are also offering an excellent deal in that you can get your first month free on all sized storage units. All that is required from you is an 8 week upfront payment. Clear the clutter from your home and make use of the affordable and secure storage units available at Terry Lunt Storage.