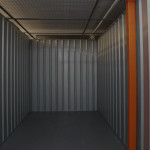 You can enjoy cheap self storage in Formby, regardless of whether you are moving house or you are running out of space at home. If your attic can no longer fit in all the items you want to store, especially if you just had children who've moved out, and you want to use that space for something else, you will pleased to know that at Terry Lunt Storage, we offer the best facilities to ensure that all the items you place in our units will be safe and secured. The premises are covered by CCTV cameras and we have a staff member on grounds at all times.
We have different sized units which means you can choose the one that is most suitable for you. In Formby, cheap self storage can be the short-term or long-term solution that you need. When we say storage, of course, it can be for all the time you require the item to be stored, whether a couple of months or years. And that includes all of those who temporarily need their belongings stored somewhere secure until they are settled in their new house You can store practically anything ranging from furniture to TVs to your old clothes or boxes of books, as long as they are not anything highly flammable, perishable, alive or illegal. If you are not too sure about an item, don't hesitate to talk to our team. To get started, please note that you will need a photo ID, proof of address, a padlock, payment and a signed copy of our agreement.
Once all of the above requirements are checked, you can start moving your items and enjoy our cheap self storage in Formby. In the event you find you need a bigger or smaller unit, we can certainly move you to another one that suits your purpose. For more details about how we can assist you with cheap self storage, contact Terry Lunt Storage. Our self storage units are clean, safe, and secure. We are proud of our professional service and our affordable rates.