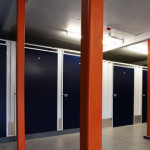 Terry Lunt Storage has self storage options in Litherland from which to choose for your specific need. We rent month to month with the first month free. There are no long term contracts to sign. Use the storage space as long as you need it and give it up without penalty when you no longer need extra storage. Some people need self storage for just a few months and others have maintained their self storage unit for years. Those who rent short term may be between home moves, having their home redecorated or college students storing their stuff between semesters. Our self storage means your belongings are safe and dry unlike your basement or garage.
Long term storage is the best option for many that have items they don't want to part with but don't want to store at home. In Litherland, self storage options means access to your belongings seven days a week. You can come and go at will during open hours seven days a week. Store extra furniture, holiday decor, sports equipment, patio furniture, and anything else you want to keep handy but don't have room for at home. If your garage is full of cars, keep your lawnmower in storage during winter and snowblower stored in summer. Self-employed tradesmen use our self storage to keep ladders and materials they don't want to carry with them all the time. They can buy material in bulk and store it with us and it's easily available whenever they need to stock their trucks. It's far cheaper than paying for office space and a warehouse.
Security is critical and while you do have self storage options in Litherland our security standards are high. Our storage units are dry and climate controlled. You are the only one with a key to your lock. When you come in to access your unit our passageways are well lit and monitored by closed circuit TV and alarms. During regular business hours, there are usually a few employees around to lend a hand or just be a presence so you don't feel vulnerable. Contact Terry Lunt Storage for storage units in square footage increments of  25, 35, 50, 75, 100, 150 and 200. You won't find prices cheaper anywhere else, guaranteed.