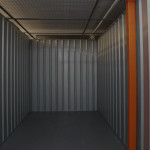 If you are looking for self storage options in Kirkby, speak to Terry Lunt Storage for all you need. It may be that you need to move to a smaller premises and are unable to take all your personal belongings with you. Or perhaps you are doing a clean out and need more space for the items you no longer use. We offer a range of sizes for you to choose from; allowing you to make a choice based on what you feel best meets your needs. The things we store often hold deep sentimental or strategic value. For this reason, we take our commitment to ensure safety very seriously in order to come up with solutions that guarantee peace of mind to all those who place their trust in our services.
If you are looking for a place to store your belongings in Kirkby, self storage options that are safe, dry and clean should be topmost on your mind. A clean, secure space puts your mind at rest. You no longer have to worry about the space your extra belongings are taking up in your home, knowing that they are safely stored in a secure unit. Terry Lunt Storage offers you the chance to hold on to what you cherish, for as long as you want. We provide both long term and short term units. When you ready to come for your goods, all you have to do is come collect them.
We make many sizes available to meet your requirements for self storage in Kirkby. You can pick the one that suits you. Our units are dry, clean, well-lit, secure, and under constant surveillance. There is 24 CCTV monitoring to guarantee you the safety that you crave. Whatever storage unit you choose, you will be the sole key holder to that unit. That way, you can rest assured that you are not completely powerless in ensuring that your goods remain safe. Call Terry Lunt Storage today for a free quote. You will be pleased at how competitive our prices are!