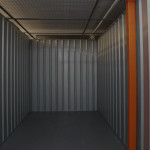 Do you need student storage in Merseyside? Have you looked at several storage facilities and are fed up with what they had to offer? When searching for a storage facility, getting a good value for your pound is the most important factor. You are not just looking for a place to lock up your belongings. You want the space to be clean, spacious, devoid of vermin and secure. Of course the price matters too and many service providers might offer you low rates to start, but once you sign on the dotted line, they hit you with hidden charges. The best way to avoid this hassle is by choosing a storage facility that offers everything up front. Where can you find such a place?
In Merseyside, student storage is offered by Terry Lunt Storage.  You can rely on them to store your personal effects securely and safely in their self-storage units. They have 6 storage unit sizes to choose from, ranging from 25 sq. ft. to 200 sq. ft., so you'll easily find what you're looking for here. Finishing college is major milestone in one's life, but if you're offered a job in a far-off location, you're going to need a storage space to keep your belongings. Terry Lunt is the best place to entrust your personal things. Their simple yet effective storage service is stress and worry free. The storage areas are clean, well lit and equipped with a 24-hour CCTV surveillance. The location has various trolleys and trucks that you can use to manoeuvre your goods from your vehicle to the storage unit. If you have to pack and store in a hurry, Terry Lunt Storage can provide you with packaging materials as well.
If you're looking for clean, trustworthy and affordable student storage in Merseyside, Terry Lunt Storage is an excellent option. Why choose Terry Lunt over the others? They offer services like free local pick up, first month free storage and free quote for your removal. Contact Terry Lunt Storage if you are looking for safe student storage.