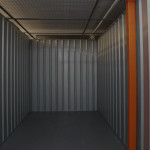 Consider storage in Crosby if you are at your wit's end searching for storage space in your home. Whether you are moving to a smaller space or you no longer want the items that you have collected over the years, but you are not ready yet to let go of them either, storage facilities are viable solutions. And they won't cost you a lot either. Rent a space where you can leave your old furniture, your son's trophies and school items, or whatever else, and clear up the clutter at home. If you are moving to a new home, it's also a great time to sort out your most essential belongings and not so important ones.
At Terry Lunt Storage, we offer a range of storage facilities. In Crosby, storage can either be on a short-term basis or for as long as you require. We also have different sizes of units, and you can choose the most appropriate one. We offer a high standard of service when it comes to storing your goods; you will find that we have CCTV cameras on the premises to prevent trespassers from loitering around, each and every unit is clean and can be securely locked to protect your belongings. We have been in the field for 40 years, and we are confident that the items you place in our units will be safe. If you have absolutely no other alternative to store your possessions, do give us a call. The price we quote you on the phone will be exactly what we will charge. We also have trolleys available to make moving your items, especially heavy ones, a lot quicker and hassle-free.
If you would like to enjoy the facilities we have for storage in Crosby, you can start by paying us a visit and seeing our available storage units for yourself. For more details about our available storage options, contact Terry Lunt Storage. Choose us if you are looking for a facility that is clean, safe, and secure. Our storage units are also ideal for archiving, general business storage, and also as temporary storage solutions during office relocations.