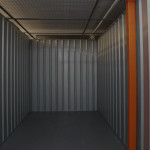 Are you searching for cheap self storage in Kirby? Will you be moving soon and have lots of items that you cannot take with you? The best solution in this case to put it away into self storage. By doing so, you are going to make your move a lot easier. In addition, when you have to unpack, you will only have to deal with things you can use as opposed to excesses. Also, think about how you would arrange all those extra items. Do you really have the space in your new place?
If you've got a lot of excess goods in Kirby, cheap self storage offered by Terry Lunt Storage is your best option. We understand that in modern homes, space is a luxury. Not everyone is going to have massive store rooms to keep their personal effects. When you have to move, you may not be able to take all your personal items with you. Instead of tossing them out, why not place them in our self storage unit? We have storage units in six different sizes at our secure location. All units are well lit, clean and monitored on a 24 hour basis by our CCTV cameras. When you bring in your items, you can take advantage of our trolleys and trucks to manoeuvre around the facility. You may even purchase locks and packaging materials from us if required. Our prices are competitive and some of the best in the industry.
If you are moving and have lots of stuff that you can't take with you, consider placing it in cheap self storage in Kirby. If you are unsure about the cost, simply contact Terry Lunt Storage and we'd be happy to provide you with a quote. Our services are comprehensive and complimented well by our friendly staff. Ensure your household goods are safe and secure and use one of our available self storage options.