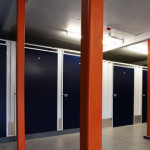 Business Storage in Huyton is a challenge that most entrepreneurs face. Terry Lunt Storage was established to provide modern storage facilities to the commercial and domestic sectors. We offer exceptional services, which are guided by clients' tastes and preferences. This has enabled us to exceed our clients' expectations. Since our client portfolio is diverse, we tailor our services to ensure that each client's needs are met. We provide solutions that address these needs accordingly. Our services are similarly affordable, something that has endeared us to clients all the more.
For customers in Huyton, business storage is ideal for the extra records and archives that are no longer needed, but need to be stored. We are a family business that has been in operation for over four decades. We also pride ourselves in undertaking projects that our competitors shy away from. This explains why we have become renowned for quality, reliability, and customer satisfaction. Our services are friendly, beneficial, and professional since they are offered by experts. The storage and removal solutions that we offer are safe and therefore, meet clients' specifications and regulatory standards. Over the years, we have established an enviable reputation for efficiently managing our clients' expectations.  
Business Storage in Huyton has a high degree of risk. In this regard, there are surveillance cameras in all our facilities to guarantee the safety of clients' goods. We also undertake various security measures to ensure that whatever goods stored in our facilities are not inflammable, alive, or potentially dangerous. Should you need more information about secure business storage facilities, contact Terry Lunt Storage. We also understand the moving is a nerve-wracking experience and therefore, we provide storage units of different sizes to ensure that all your items are moved without any hitches. Our lines are open 24 hours a day, and are served by dedicated employees who are always willing to furnish you with relevant information about our services.