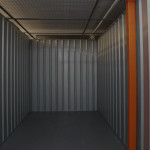 You may need storage in Kirkby if you are planning on moving house. There may be household items that you are unable to take with you to your new home. If they are too large for the new home, or have little use, but great sentimental value, an excellent option is to put them in storage while you decide what to do with them. The storage facility you decide on needs to be safe, dry and clean. At Terry Lunt Storage, we are known for our excellent services. If you need only a small storage pace, or a much larger one, speak to us – we have a number of different sized storage units that will meet your needs.
Putting your piano or your childhood collection of cars into storage is a sensible plan. In Kirkby, storage units that are clean and secure are an ideal solution for the possessions you cannot take with you to your new home. Instead of anxiously trying to sell them, or pass them on to family members, remember Terry Lunt Storage. We provide both long and short-term storage unit rentals. When you are in the position to move your belongings to your new home, all you need to do is collect them from the storage unit.
Storage in Kirkby is available in different sized units. All our units are clean, well-lit and secure with 24 hour CCTV monitoring. You will be the sole key holder of the storage unit you choose, ensuring the security of your belongings. Contact Terry Lunt Storage today to find out more about our different sized storage options. If you do not know what the most suitable sized unit would be best for your use, we have a handy size estimator available for your convenience. Speak to us about a free quote and you will see how competitive our prices are.